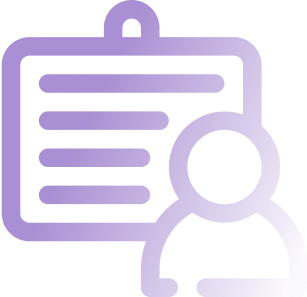 Welcome to our Employer Branding solution! We are a team of experts who understand the importance of a strong employer brand in attracting and retaining top talent. Our approach is based on cutting-edge technology that helps us to develop and implement customized strategies that align with your company goals on HR.
Our Employer Branding solution is designed to help you build a positive and engaging workplace culture that attracts and retains top talent. We use a range of advanced technology tools and platforms to reach and engage with your target audience, including social media, video marketing, and web analytics.
Our team of experts works closely with you to develop a comprehensive Employer Branding strategy that is aligned with your organization's goals and values. We help you identify your unique employer value proposition and develop messaging that resonates with your target audience.
Our approach is data-driven, and we use cutting-edge technology to track and analyze the success of our campaigns. This allows us to optimize our strategies and ensure that we are delivering the best possible results for your organization.
By partnering with us for your Employer Branding needs, you can rest assured that you are working with a team of experts who are dedicated to helping you achieve your HR goals. Our cutting-edge technology and customized approach ensure that we deliver the best possible results, helping you to build a strong and capable team that can drive business growth and success. Contact us today to learn more about our Employer Branding solution and how we can help you achieve your HR objectives.