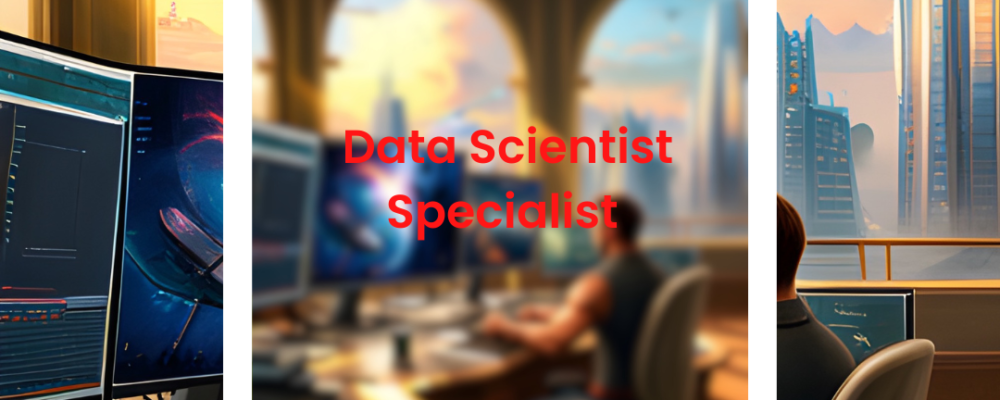 Data Scientist Specialist - NE/EN - Hybride
First Consulting, Viqtor Davis and Valcon will continue as Valcon. Making sure companies are in their best possible shape, fit for the future; that is the core of what we do. We identify opportunities and make them work. Thorough. Fast. Together. From strategy to implementation. From boardroom to shop floor. In short, we are a no-nonsense consulting firm. We're doers who think. Who can take your strategy, turn it into an actionable blueprint and help you get it done. Who have deep expertise in operationalising strategy, process design, data and analytics, technology, and change. - We make your business fit for the future. - We work end to end with our clients in optimising operations, implementing the future. - Premium operations consulting merged with deep technology and data skills. - We take ownership of creating progress; beyond strategy, beyond the report, beyond implementation. -- Hiring for The data department: Every company has to deal with data related challenges, no matter how easy or complex. This asks for different kind of data expertise. Valcon is supporting all data capabilities that can be asked for in a project. We thrive to be a leader in the data knowledge field and make sure that we keep up with the newest technologies in data. We are the benchmark for modern data solutions. ➢DATA PLATFORM We work with the biggest cloud technologies (AWS, Azure GCP) to deliver Business Insights leading to cost reduction and operational excellence. We achieve this by implementing modern data platforms and intuitive front- end solutions. ➢DATA SCIENCE We develop & implement robust Data Science-driven solutions, which generate value-driven foresights enabling competitive advantages Delivering Data Science- driven solutions for Business Value! ➢DATA MANAGEMENT At Data Management we provide the foundation to become data driven. We do this through Master Data Management, Data Governance and Data Driven Foundation. Data craftmanship for a data driven foundation.
CONCURRERENDE USP'S/SAMENVATTING
• One of the leading and biggest companies in North-West Europe in the field of (data) consulting and digital transformation. • Full-service data solutions
As a Data Scientist, you are able to understand specific questions from our customers and answer them with data-driven analyses. In this role, you are responsible for gathering the right information, formulating working hypotheses and testing these in order to solve problems step by step. In addition, you are able to communicate the analysical steps, outcomes and impact in a clear way to both team members and (external) stakeholders. Similarly, you will be responsible for implementing and possibly automating these steps and their integration into our clients' data systems. Valcon Data consists of passionate professionals with in-depth technology expertise. They design, develop and manage innovative business solutions using dashboards, AI and ML, helping customers to extract value from their data. At Valcon you work together in a multidisciplinary team with business consultants, professional developers and technical specialists. We like to go the extra mile for a good result and high quality. This results in solutions that make the difference and result in satisfied clients and happy end-users. For this, we are looking for top performing people with a passion for IT and technology with good communicative and analytical skills.
MUST
Bachelor Computer Science (BSc)
PREFERABLE HARD SKILLS
R (Programming language)
MySQL
C (Programming Language)
C++
SQL
Master Computer Science (MSc)
Doctor of Philisophy (PhD)
(INDUSTRY) EXPERIENCES
Minimum of 2 years work experience as a Data Scientist
€45.360 – €55.080
€3.500 - €4.250 brutosalaris
Vakantiegeld: 8%
Voordelen
€0 opleidingsbudget per maandYes | 95% paid by Valcon. 5% by candidate
Laptop / telefoon
Extra's
* Lease car or mobility allowance (choice)
* Bonus: a maximum of two monthly salaries, divided into personal bonus and team bonus. Paid out annually.
* An expense allowance of € 95 per month
* Unlimited education budget
* An energetic, ambitious and international environment with a great working atmosphere.
* An environment with significant autonomy and responsibility.
* A steep learning curve and structured coaching from your own mentor.
Dagen op kantoor: 2 / Thuis: 3
Geen visa sponsorship mogelijk
In short, we are a no-nonsense consulting firm. Valcon is an acronym for Value Consulting, as value is the central focus in everything we do for our clients. We help clients with end-to-end transformations in which consulting is combined with technology and data. We work with more than 1000 enthusiastic colleagues in the North-Western Europe, for clients such as Heineken, Alliander, ABN AMRO and Axcel. Valcon Data consists of driven IT professionals with in-depth technology expertise. Valcon core values are: • Can do • Together • Curiosity • Integrity • Joy

Utrecht, Utrecht, Nederland