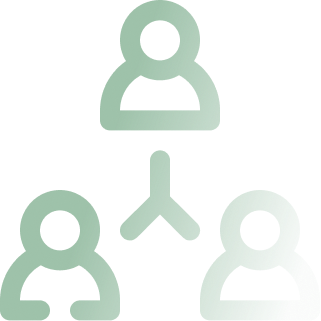 Welcome to our global sourcing agency! We are a team of experts who specialize in every element of sourcing and leverage cutting-edge technology and automations to find the best candidate for your organization. Our focus is areas are development, data, AI, ML, digital and sales/ BD. We understand that finding the right talent can be a daunting task, especially when it comes to sourcing from a global talent pool or specifically local. We focus on the EU and US. That's why we're here to help!
Our agency offers a full suite of sourcing solutions that are tailored to your organization's specific needs. Whether you're looking for a temporary hire or a permanent addition to your team, we have the expertise and resources to deliver the best results. Our sourcing experts work tirelessly to identify the most qualified candidates from around the world, and we use our advanced technology and automations to ensure a seamless and efficient process.
At our agency, we pride ourselves on our commitment to quality and customer satisfaction.
Our team takes the time to understand your organization's unique culture, values, and goals so that we can find the right fit for your team. We believe that a successful sourcing partnership is built on trust, transparency, and communication, which is why we keep you informed and involved every step of the way.
We know that the recruitment process can be time-consuming and expensive, which is why we offer cost-effective and flexible pricing options. Our goal is to provide a high-quality sourcing service that fits within your budget and helps you achieve your business objectives.So whether you're looking to fill a single role or build a new team, our global sourcing agency is here to help. Contact us today to learn more about our services and how we can help you find the best talent for your organization.